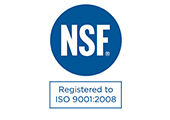 Innovative Mold is dedicated to meeting the quality expectations of our customer and to the continual operation of a quality system that meets the requirements of the ISO9001:2008 standards. We commit ourselves to a strategy of continuous improvement, on time delivery, and customer satisfaction.
If you want the quality and diversity you expect from a large tool shop, but with a more personal and friendly atmosphere, you have found it.
We have a full range of machines to service your projects all located in our 20,000 square foot facilities in Washington, Michigan.